Improving your home is a fantastic experience, and nothing compares to walking into the home you love and feeling the new flooring under your feet. Buying carpets or flooring can be a challenging experience, especially if you are unclear about what type of flooring you need or want or how to proceed with choosing the correct floor. No one understands more about flooring when it comes to providing excellent service, from first contact to having the flooring fitted.

We are proud to say that our customers are at the centre of all we do. We will be there for you every step of the way, from selecting your new carpet or flooring to measuring and scheduling your fitting date. We give a free in-home consultation where we will measure the rooms, show you as many samples as you would care to see, offer recommendations on flooring based on your needs and provide an estimate. It's all free!

We can arrange for a fitting date for you, saving you time and allowing you to relax knowing you are in experienced hands. All of our carpets carry a manufacturer's warranty, but at Avana Flooring, we are so confident with our fitting service that we offer a 12-month installation guarantee.

No one knows more about floors than we do, so contact us to provide you with a free quotation.
Free Home Consultation & Measure
If measuring your rooms sounds like too much work; we're here to assist! You can book a free in-home flooring appointment at a time that's convenient for you. We will bring our mobile flooring showroom to you, for you to choose from our thousands of samples of flooring in the comfort of your own home. We will help you choose the right flooring, measure up and give you a free quotation.
We bring our showroom to you and measure your space so that we can prepare your quotation. They will assist you in making your purchase and discuss the next steps with you if you are satisfied with your estimate. We promise to be prompt and accurate. Less waste equals a lower total cost!
Removal and disposal service
We can arrange for our fitting partners to help move the larger items of furniture and also organise the removal and disposal of your existing flooring.
The fitters will remove any waste that has been generated by having your new flooring installed.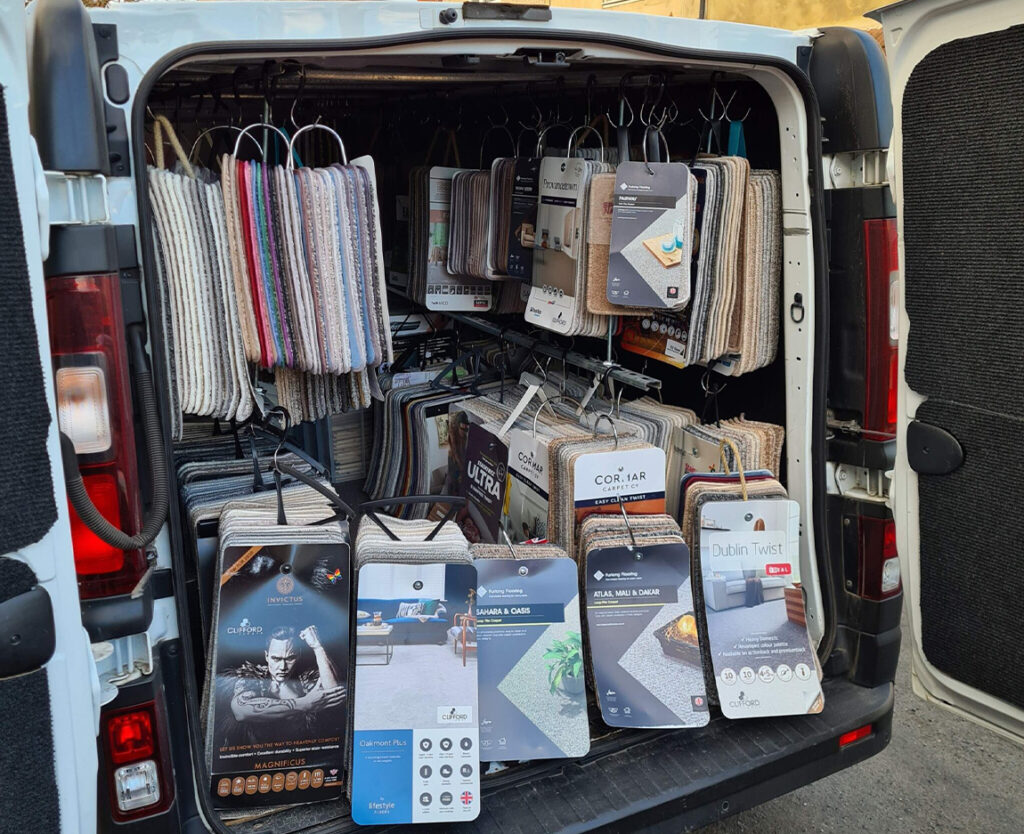 We understand how difficult it may be to imagine how your ideal carpet, vinyl, wood, or laminate flooring would appear in your house, which is why we have introduced an inspiring flooring visualiser.
With a few clicks, you may preview how your ideal product will look in a variety of home settings, or for a more personalised touch, submit a photo of your own space.