Although an LVT floor may be printed with any design and have the realistic appearance of real wood or stone, it also has numerous useful advantages. It is manufactured in tiles or planks. One of the market's fastest-growing items, luxury vinyl flooring is still a relatively new product. It is frequently preferred over laminate flooring and tiles, especially in locations with water.
PVC vinyl is used to create luxury vinyl tiles in many layers. To change the hardness, different chemicals are used with PVC. Rolling is used to delicately compress several sheets of PVC vinyl while they are submerged in a liquid. This creates durable sheets of vinyl, which are then dried using heat and air. Manufacturers can add realism to the top layer by adding a layer of depth to assist in simulating the grooves seen in stone or wood. The top layer can also have an embossed finish.
A clear vinyl coating is then added to LVT flooring at the end of the production process to increase its level of protection and comfort. In order to increase comfort and warmth, the LVT flooring is squished together and a beautiful printed vinyl covering is glued to the top.
The production of LVT flooring is being improved by new advancements in technology, which now use recycled polymers and even wood as core components. Even cork underlays are being used by some manufacturers in their LVT flooring.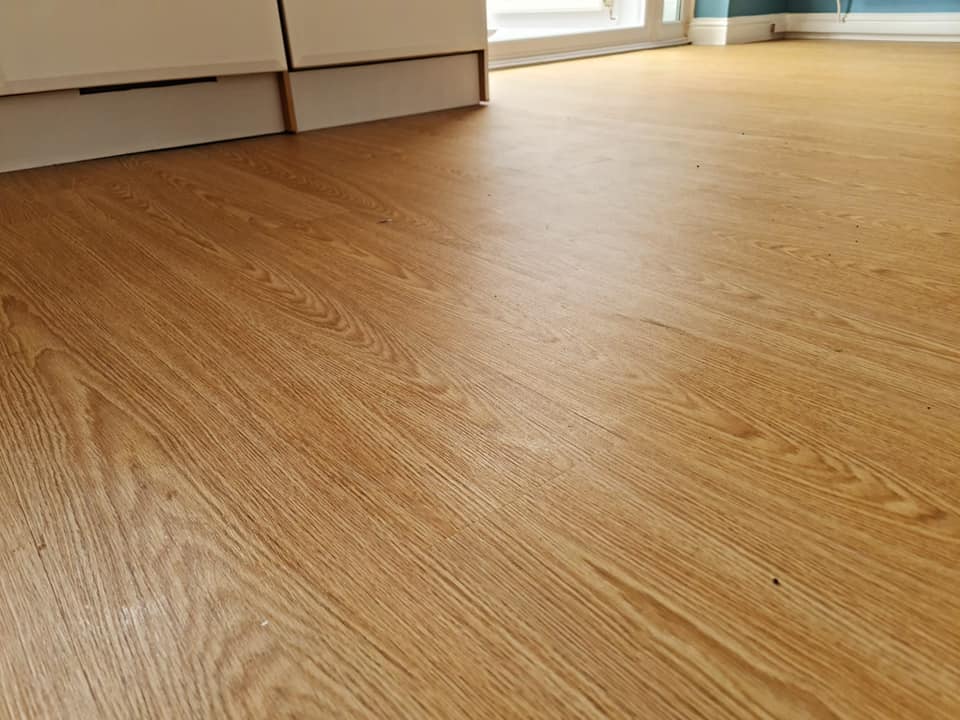 LVT flooring is thinner than laminate, why?
The thickness of LVT flooring can range from 2mm to 8mm. They frequently have various top layers as well, ranging from 0.1mm to 0.6mm. When compared to laminate floors, which are typically 7–12 mm thick, it doesn't seem like much. The high density and strength of premium vinyl tiles account for their thinness. There is really no need to make them any thicker because 4mm of compressed vinyl is considerably stronger than 8mm of HDF wood. They are frequently used for this and are already more than sturdy enough to be employed in commercial installations with high usage. Of course, a slimmer profile means that existing fixtures like skirting and shower trays will be less disturbed.
Where should LVT be installed?
LVT flooring is perfect for spaces like bathrooms and kitchens, as well as for commercial use in places like hair salons and yoga studios because they are manufactured from PVC. LVT is a great alternative to wooden floors in any location where moisture can be a problem. The product will lay flat on the ground without absorbing moisture or swelling as a result of water thanks to the stability provided by the numerous layers.
The Benefits of an LVT Floor
Durable

Waterproof

Luxury, authentic designs

Versatility

Easy to maintain

Warmer than laminate flooring

Ideal for both commercial and residential