Luxury Vinyl Tile (LVT) Shop
in Swindon
The Carpet and Flooring Shop that comes to you in Swindon
Are you looking for a luxury vinyl tile shop in Swindon? We are the carpet & flooring shop that comes to you in Swindon, bringing with us as many samples as you would find in any high-street flooring store. 
LVT flooring is the perfect choice for modern flooring in any room. A versatile flooring option that is durable and easy to maintain, our LVT flooring is suitable for all rooms in the home, including bathrooms and kitchens, and we help to design floors that are not only stylish but hard-wearing in busy households. With various designs, from wood effect flooring to bold colours and patterns, please browse our range of LVT flooring
Once you have chosen your new flooring, our fitting partners take over. Additional services are available to help get an unquestionable perfect fit, from fitting your new flooring and completing the subfloor preparation to moving the more oversized furniture items and uplifting and removing your old flooring.
We cover Swindon and all the local villages, including  Blunsdon, Chiseldon, Purton, South Marston, Wanborough and Wroughton.
Luxury Vinyl Flooring Types
Dry Back
Dry back, also known as glue down, requires an adhesive to affix the flooring directly to the subfloor. The planks are usually 2.0 – 3.5mm thick and, therefore, flexible. Gluing them down gives the floor stability, making dry-back LVT better for bigger rooms and high-traffic areas. This is a technical installation, and we recommend that professionals undertake it.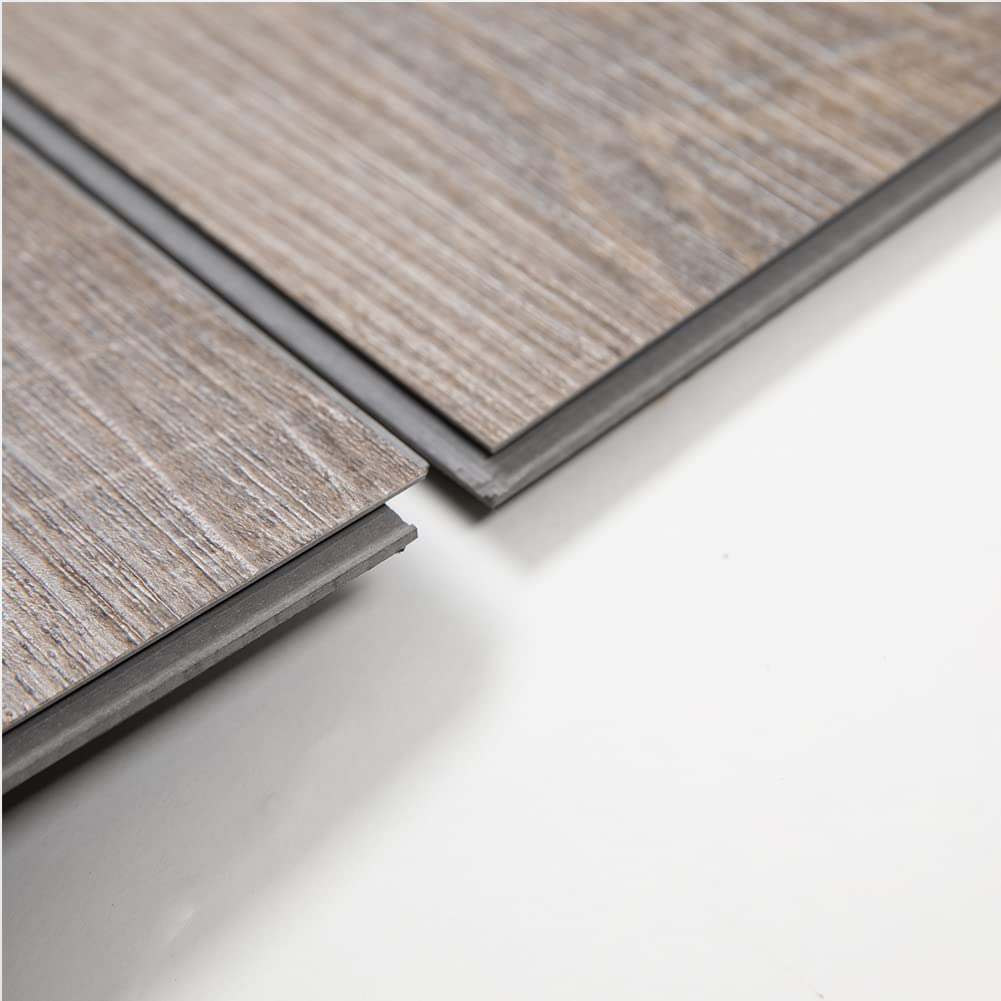 Click Luxury Vinyl Tiles
Click LVT is known as a floating floor, and the planks click together, much like a laminate floor. The planks are rigid and often have a built-in underlay, which makes the installation process straightforward. This type of flooring can be installed by people who are pretty 'handy', but for the best results, we recommend a professional installation.
Luxury Vinyl Tiles FAQ's: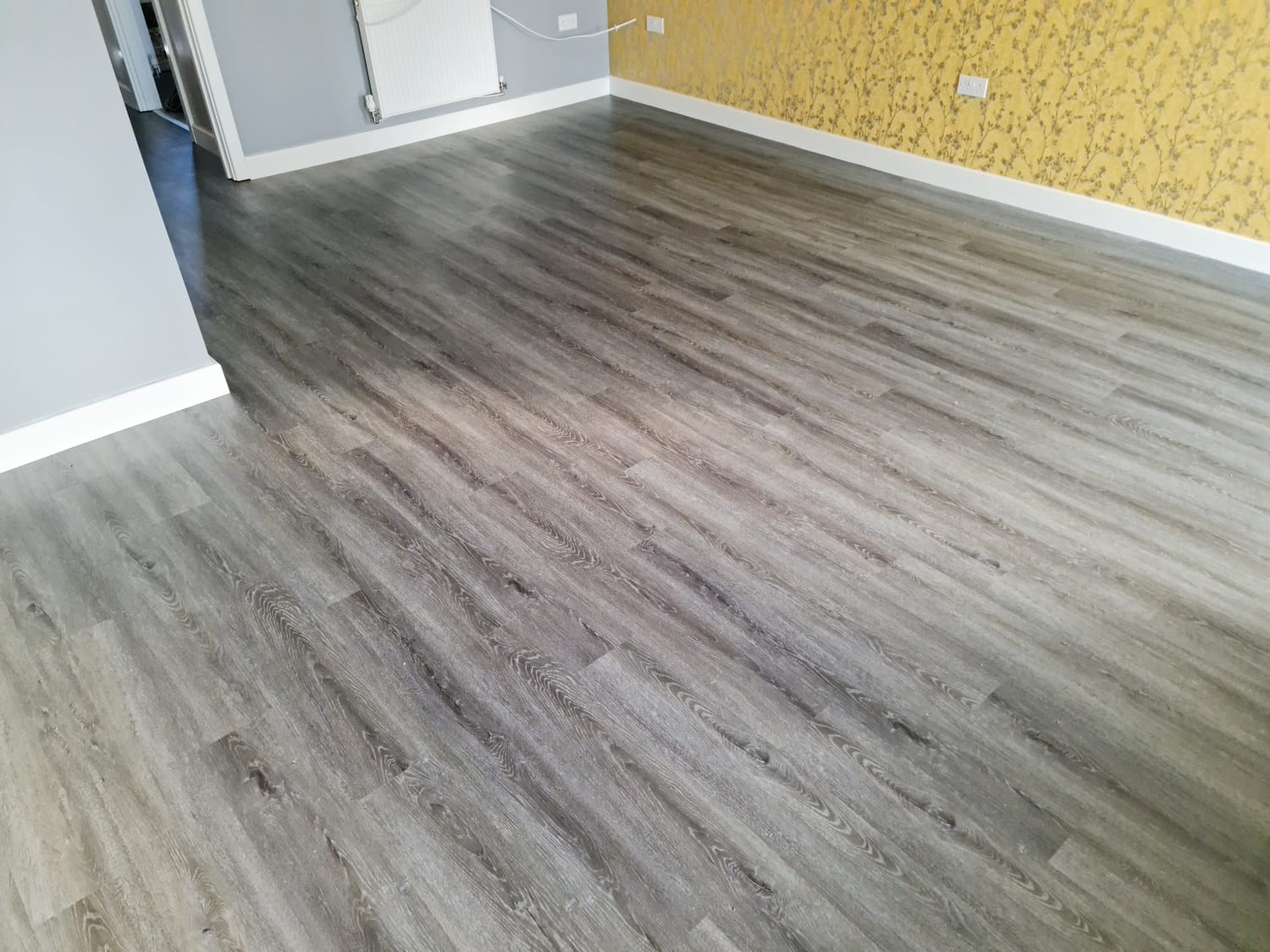 What are the benefits of Luxury Vinyl Tiles?
The wear layer combined with the protective coating makes LVT incredibly durable! In addition, it can cope with a high level of footfall, and some ranges are commercially graded.

LVT is suitable for all rooms and all temperatures. It works with underfloor heating, and its UV resistance properties mean you can use it in conservatories as it is fade resistant. The product is also waterproof, so it is a perfect choice for kitchens and bathrooms where there might be more water spilling on the floor.

The protective wear layer will help prevent scuffs and scratches and makes the floor stain-resistant. In addition, the wear layer will stop the LVT from absorbing most household stains. LVT is incredibly low maintenance; use the care kit provided to keep your floor looking new.

The embossing process used to create the texture on the design gives the tiles or planks incredible textured detail, from the grain and knots in the wood to the natural lines found on stone or slate.

The artificial materials make LVT a much warmer and more cushioned option underfoot than stone tiles or wood.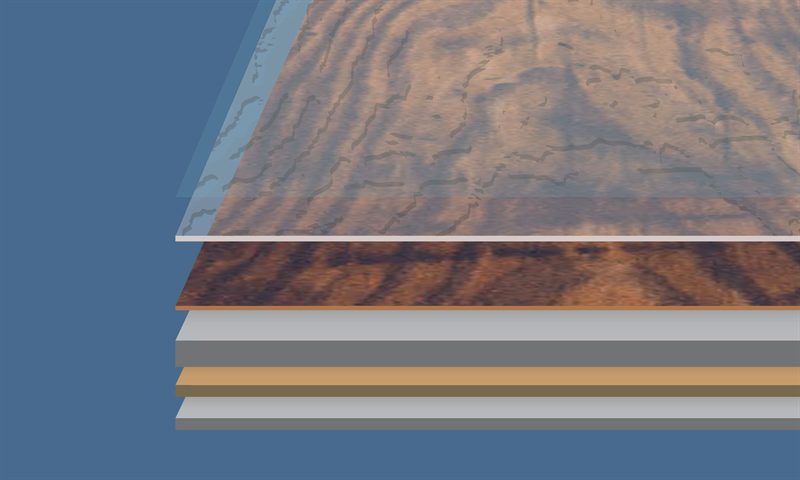 What is LVT Flooring made from?
LVT is made up of multiple layers. Each luxury vinyl plank has a lightweight core, surrounded by other compacted layers that provide strength, stability, and support and help prevent indentations.

On the surface is a protection layer, which shields the floor from potential damage and provides scratch and stain resistance. Underneath the protection layer is a wear layer, which adds to the floor's durability. Then there is a design layer, which gives the LVT its appearance. This is followed by an acoustic layer that minimises surface sound whilst adding comfort.

The result of these layers is an incredibly durable plank or tile with the appearance of natural wood or stone that can be laid in any room in your home.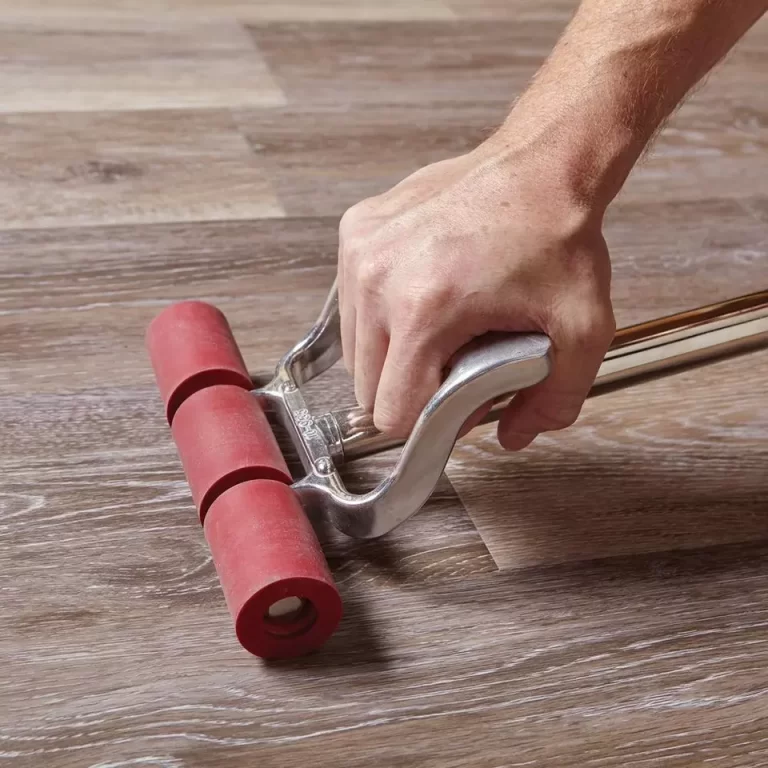 Luxury Vinyl Tile Fitting
Once you have chosen your new flooring, our fitting partners take over. Additional services are available to help get an unquestionable perfect fit, from fitting your new luxury vinyl tiles with accessories to moving the more oversized furniture items, finally, uplifting and removing your old flooring.

A fantastic new floor needs a smooth, solid foundation. From installing a DPM (damp proof membrane) to preparing your subfloor with a plyboard, and a smoothing compound, our fitting partners, can get your subfloor ready for your new floor. We'll assess the condition of your subfloor when we visit your house to measure up.

All of our luxury vinyl tiles floors carry a manufacturer's warranty. At Avana Flooring, we are incredibly confident in our fitting partner's service that we offer a 12-month installation guarantee.